About Me
---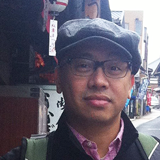 I enjoy designing and creating stuff.
Ever since I was young I've built and modified to make things better and suit my needs. Now the same curiosity and drive is applied to projects to help clients.
I'm lucky enough to have worked in start-ups as well as established companies within several industries, leading and following colleagues to reach goals individually or as a team, each experience benefiting and broadening the next.
For fun, anything outdoors is good, but I try to play golf as much as I can :)
I also try to work on my motorcycle that I rebuilt from parts bought or won online. You can check me out on other social media sites and also download my resume below.
---